This gallery has been inspired by a collection of images taken by Dr Keith C Barnett over a professional career in ophthalmology spanning 50 years. Keith was a keen photographer and many of his best images have been published in textbooks. However, a selection of slides from his remaining collection have contributed to this gallery which we hope will inspire colleagues and students. Some of the images were taken by fellow clinicians who were taught by Keith or collaborated with him.

Jane Sansom BVSc DVOphthal DipECVO FRCVS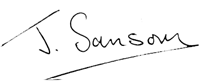 Read more about Dr Keith C Barnett
Dr Keith C Barnett is an ECVO Honorary Diplomate - Please click here to get more information.