December 2008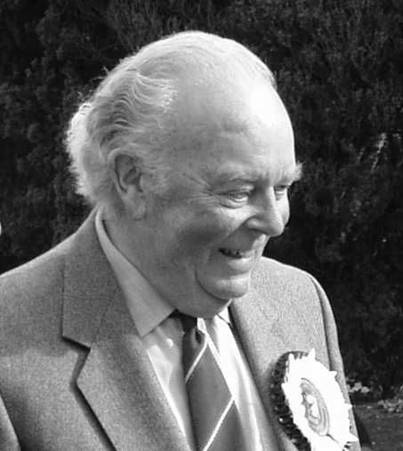 Dr Keith Chartres Barnett
OBE MA PhD BSc DVOphthal DipECVO DACVO FRCVS
(19th April 1929 - 10th March 2009 In Memoriam)
When the European College of Veterinary Ophthalmologists was founded in 1992, Keith C.Barnett was already one of the brightest shining stars of European veterinary ophthalmology. Being known by everyone in the field and the careful, knowledgeable tutor of several, it was self-evident that Keith should be one of the first Diplomates of the ECVO. He was appointed the first chairman of the Credentials Committee, a very important committee for the college where considerable amounts of integrity and fairness are required by the committee members. Keith stayed in the Credentials Committee for eight years, a period when the committee was busy scrutinizing and evaluating the credentials of the now senior members of the college. Also after leaving the committee work, Keith kept an interest in the ECVO, and continued to share his profound knowledge, strong interest in animal welfare and humanism and was eager to discuss questions that had bearing on veterinary ophthalmology or college business. In 2008, Keith was elected the first Honorary Member of the ECVO by the Diplomates, a recognition so well deserved. Now, the ECVO has not only lost a Honorary Member, but a person who dedicated his professional life to the advancement of European veterinary ophthalmology.
Link: Dr Keith Chartres Barnett's CV
On behalf of the ECVO, April 2009
Björn Ekesten, Ingrid Allgoewer, Ellen Bjerkås, Gill McLellan, Anne-Marie Verbrüggen, Albert Heijn and Ron Ofri
May 2010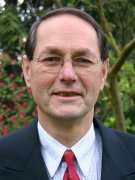 Dr Frans Stades
VMD, PhD, Dip ECVO
Doctor Frans Stades started his professional carrier as a veterinary ophthalmologist in the early 1970's at the Department of Clinical Sciences of Companion Animals, Faculty of Veterinary Medicine, University of Utrecht, The Netherlands and in 2006 he retired from the University as an Associate Professor. During this time, Dr. Stades taught Ophthalmology to thousands of veterinary students, and published many scientific publications. In 1983, he obtained his PhD degree on the basis of a thesis entitled "Persistent hyperplastic tunica vasculosa lentis / Persistent hyperplastic primary vitreous (PHTVL/PHPV) in the Dobermann Pinscher". Doctor Stades still is professionally active and he enjoys an international reputation, both within his profession and in circles of animal owners and breeders.
Dr. Stades is one of the seven of ECVO's "founding fathers". Since ECVO was established (1992), he has served as Chairman of the Board, and in several Committees.
In 1996, he was editor and author of a book entitled "Ophthalmology for the Veterinary Practitioner". This work was printed in seven languages. In the English and German language several version were reprinted. In 2006 the German version, and in 2007, the English version was reprinted in an updated and expanded form.
In 2006, The Dutch Queen granted Dr. Stades a knighthood "Officer of Orange-Nassau". This happened on the basis of his professional achievements, both in The Netherlands and abroad, and his contributions to animal welfare by his activities against hereditary (eye) diseases in animals.
On behalf of the ECVO, May 2010
May 2013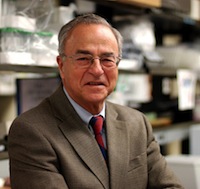 Dr Gus Aguirre
VMD, PhD, PhD
Dr. G.D. Aguirre, Professor of Medical Genetics and Ophthalmology, VMD, PhD, graduated in 1968 and completed his PhD in 1975.
Gustavo Aguirre was born in Havana, Cuba, became naturalized as a citizen of the USA, and graduated from the School of Veterinary Medicine, University of Pennsylvania, USA. He completed a residency in ophthalmology and did a fellowship at the Wilmer Ophthalmological Institute of Johns Hopkins University.
Professor Aguirre, besides work in clinical ophthalmology, distinguished himself as a world authority on inherited eye diseases and the development of DNA tests for the diagnosis of genetic eye diseases. He established electroretinography as a most useful tool in the research into retinal diseases in companion animals. He contributed more than anyone to the knowledge of veterinary retinal diseases and its comparative aspects. He was Charter Member of the ACVO. He was selected as Consultant to the National Eye Institute, USA, and a member of the National Academy of Sciences in USA. For his outstanding contribution to the advancement of knowledge concerning disorders of companion animals, he received the World Small Animal Veterinary Association's International Award for Scientific Achievement in 1998. Previous awards include an honorary doctoral degree from the University of Gothenburg, Sweden in 1993, and the American Kennel Club's Excellence in Canine Research Award in 1997.
He remains very active in veterinary and human ophthalmology, having published hundreds of papers in the most distinguished veterinary and human ophthalmology journals, written book chapters and presented at most meetings dealing with Hereditary Eye Diseases in humans and in animals.
He has supported national organizations throughout the world in their efforts to increase competence in the field of genetics and, as a keynote speaker, was instrumental in the success of the 2012 ECVO Annual Meeting in Trieste, Italy.
On behalf of the ECVO, May 2013
Frans C. Stades, Kristina Narfström and Claudio Peruccio
ACVO Honorary Diplomates:
October 2014
Dr Claudio Peruccio
DVM, PhD, Dip ECVO/ACVO, Hon Dip ACVO, MRVCS
Dr Claudio Peruccio, a founding member of ECVO, was made an Honorary ACVO Diplomate in October 2014.
Claudio completed his studies in the mid-1970s and hassince dedicated his entire professional life to veterinary and comparative ophthalmology. He spent time in severalveterinary colleges in Europe and the USA, including the Royal Veterinary College in London and Champaign-Urbana (Illinois), Philadelphia (Pennsylvania), andGainesville (Florida), and the Montefiore Hospital in New York City. He held the office of Adjunct Associate Professor at the Department of Clinical Medicine, College of Veterinary Medicine, University of Illinois, and later worked as Associate Professor at the Faculty of Veterinary Medicine, University of Torino, Italy until 2006.
Claudio was a founding member of five organizations, including ECVO: International Society of Veterinary Ophthalmology (ISVO), Italian Companion Animal Veterinary Society (SCIVAC), Italian Society of Veterinary Ophthalmology (SOVI) and Italian Society of Veterinary Neurology (SINVET).
Claudio is a renowned national and international lecturer, speaking in his home country of Italy and around the world. He has contributed to veterinary ophthalmology literature via a number of scientific publications and textbooks. In 1997, he was awarded the World Small Animal Veterinary Association (WSAVA)/WALTHAM International Award in Birmingham for service to the profession.
Having served on the ECVO Education & Residency Committee for almost a decade (1995-2004), he joined the ECVO Executive Committee in 2010, becoming ECVO President in 2014.
One of Claudio's most laudable achievements, appreciated by all in the field of veterinary ophthalmology, past and present, is the inception of the journal known today as Veterinary Ophthalmology. Claudio obtained funding from Fidia Farmacia for the journal Progress in Veterinary and Comparative Ophthalmology, which evolved into Veterinary and Comparative Ophthalmology, and finally, ACVO's official journal Veterinary Ophthalmology. Claudio's editorial entrepreneurism is not restricted to Veterinary Ophthalmology – his herculean efforts over the years have kept afloat the voice of ISVO, The Globe newsletter. His editorial duties extend to three more journals (Progress in Veterinary Neurology, Veterinaria and Ippologia) and two more newsletters (Orizzonti Veterinari, Hereditary Eye Diseases).
Claudio's dedication to teaching, sharing his experience and knowledge, is of paramount importance to him – he remains inspirational to young and experienced ophthalmologists worldwide.

On behalf of ECVO, October 2014
Marion Florin and Heidi Featherstone